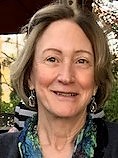 Sharon's mission is to inspire you to a radical change of mindset—a vision of possibility, abundance and connection. Her approach as a coach, teacher and retreat leader blends Gestalt psychotherapy, nonviolent communication, mindfulness and other change technologies to help you open the door to the life you want.
Significant Professional Experiences
Management Consultant specializing in leadership, career development, teams, and the dynamics of change in organizations.  Sharon has been quoted in the New York Times and has published articles in several business journals.
Founder of Coleman Executive Development, a consulting company with clients such as General Electric, Goldman Sachs, Chase Manhattan Bank, Avon Products, and more.
Ph.D. in clinical psychology and psychotherapist in private practice.
Ordained by Thich Nhat Hanh into the Order of Interbeing and founded Berkshire Mountain Sangha, a mindfulness practice community in his tradition.
Inspirational Teachers
Thich Nhat Hanh, Zen Buddhist master, teacher, author and poet
Marshall Rosenberg, founder of Non-violent Communication
Tara Brach, mindfulness teacher and author
Robert Gonzales, teacher of Living Empathy.
Jean Houston, speaker, author and researcher of human potential
Richard Schwartz, founder of Internal Family Systems.
The Buddha instructed his followers: "Be a lamp unto yourself." By this he meant that only you can decide if a teaching is valid, based on your experience, based on your results when you put it into practice.
What People Are Saying